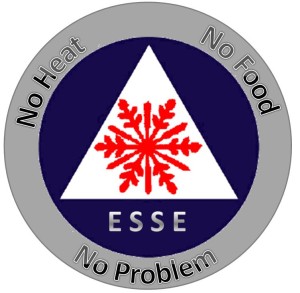 UPDATE – JULY 2016:
The E.S.S.E. staff and the Alaska Wing will be unable to host the Emergency Services & Snow Extravaganza (E.S.S.E.) in December 2016. The activity director will work with the Alaska Wing to offer this fun and challenging training opportunity in December 2018 (there is currently a joint Alaska-Oregon Encampment tentatively calendared for December 2017). Stay tuned for updates as they are available.
About the Emergency Services & Snow Extravaganza:
The Emergency Services & Snow Extravaganza (E.S.S.E.) is a cold-weather operations course for Civil Air Patrol members. Based on the USAF "Cool School" Curriculum, the E.S.S.E teaches the fundamentals of cold weather survival and allows operators to practice their field skills under challenging conditions.
Participants are expected to be GTM3 or UDF qualified prior to attending. All aircrew members are welcome to attend as well, and are asked to indicate their level of ground operations experience (if any) to the cadre. All participants are expected to attend all portions of the activity, including a two-night bivouac in the Alaskan winter.
Packing List
A Packing List is available for applicants and participants to use for planning their attendance.