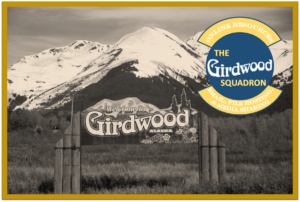 GirdwoodSquadron.com is an email domain and resource sharing site for Civil Air Patrol (CAP) members.  Named after the lovely village in South-Central Alaska, the Girdwood Squadron is a notional CAP unit, representing this online resource.
This site is the home for the coordination and curriculum for the Emergency Services & Snow Extravaganza, last held in December 2014.  This was a Cold Weather Operations & Arctic Survival Course for the Civil Air Patrol held three times in the Anchorage area.
If you would like an email address at this domain, or would like to add additional resources to this site, please contact Lt Col Edward Bos.